Aceites Sandúa has been producing, bottling, selling and distributing vegetable oils since 1975 in Ablitas, in the South of Navarre, a traditional olive-growing area.
With facilities of over 5,000 m2 and a great extension of excellent quality native olive groves, the company retains its traditional family profile.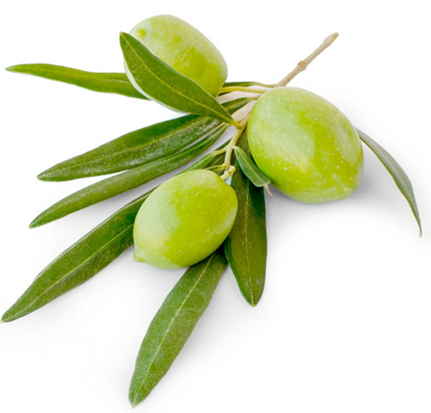 The production of high quality oils is Sandúa's great differential value. The company's continuous improvement plan is based on key aspects such as food safety, quality management and environmental care. The company holds the IFS and BRC international quality certificates, which it renews every year to meet all the required parameters.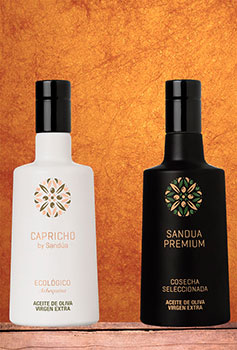 Pure olive juice extracted in the first cold pressing to achieve the special characteristics of its body, flavour, aroma and colour. Single-variety Arbequina and Empeltre oils, and Multi-variety hojiblanca, picual, etc. oils.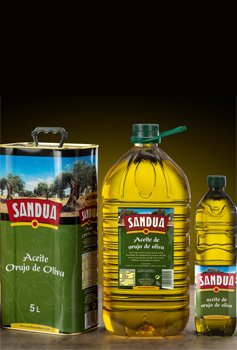 Olive oil from the mixture of extra virgin olive oil and refined oil. Two varieties: Intense Flavour and Mild Flavour.
Olive pomace oil with added virgin olive oil.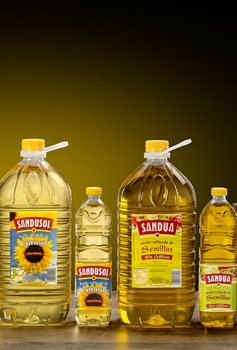 Sunflower oil: Natural and pleasant in appearance. Does not affect the flavour of food.

Refined seed oil: Consisting only of a selection of vegetable oils. Does not affect the flavour of food.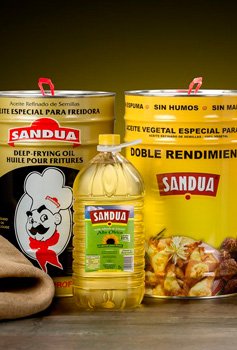 Recommended for cooking professionals, they do not contain palm oil or its derivatives. They are highly resistant to high temperatures and do not produce foam, fumes or bad odours.
A high-quality selection of oils at the best prices
Pol. Industrial 40-41 – 31523 | Ablitas – Navarra – España | Tel. +34 948 813 338